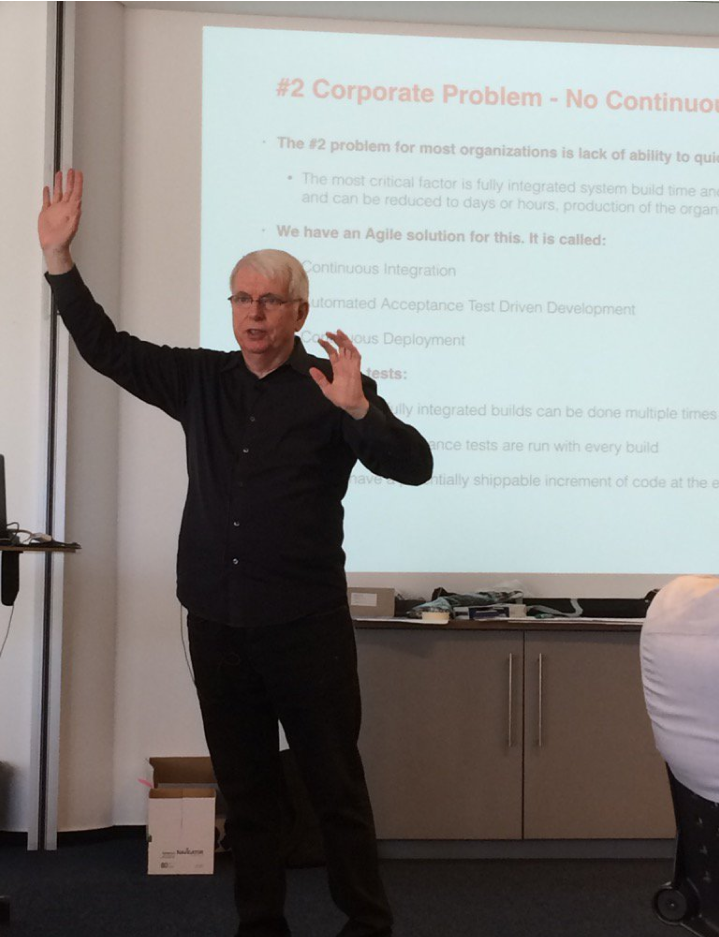 About
As Inventor and co-creator of Scrum and Scrum@Scale, and signatory of the Agile Manifesto, Jeff Sutherland has trained tens of thousands of Agile managers, Agile coaches, Scrum Masters, Product Owners, and team members.
In addition, he has helped thousands of companies introduce Scrum and implement Agile transformations. These are a few examples of companies he has worked with personally, under contract or on a pro bono basis.
Learn more
Recent Case studies
Here are some of the 100+ companies Jeff has helped implement Scrum and become Agile
Jeff has personally spent time and formed personal relationships with the above companies, creating strong bonds that last till today.
Ready to help
Jeff is excited to share his experience and knowledge to help his partners plan for a brighter, more resilient, and more successful future. By working with JVS Management and implementing Scrum methodologies into your organization, you'll avoid the most common business pitfalls and help transform your business.
Learn more about Jeff and his work by reading his book "Scrum – The Art of Doing Twice the Work in Half the Time".
See how some of our clients evolved by implementing Scrum@Scale by reviewing various case studies including personal guidance from Jeff himself.
Request a personal consultation with Jeff by filling out our form.